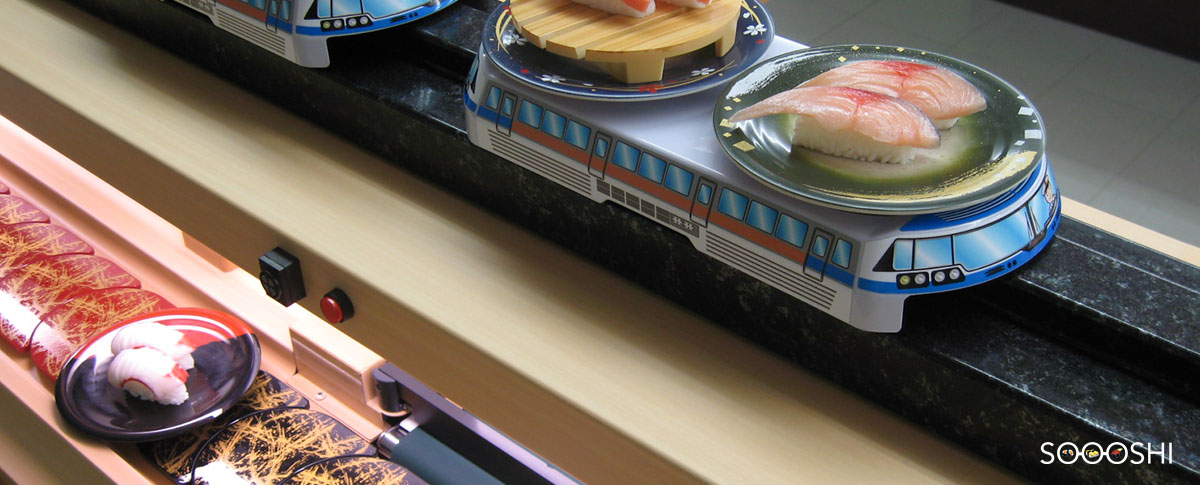 ---
Conveyor / Monorails
---
The Monorail is what you need to reduce the amount of time your customers spend waiting for their food. Customers can order from their table using a menu that sends information to the kitchen. Once the food is ready, the order is placed onto the Monorail and delivered directly to the customer! Sushi Conveyor Belts are a fun way to engage your customers and make the restaurant experience exciting for everyone.
A sushi conveyor belt brings fresh sushi from the sushi chefs around the restaurant so your customers can choose their favourite dishes any time. Time spent on deciding what to order is reduced as the food is ready before the customer even sits down. By keeping the conveyor belt well stocked, you can entice customers to eat more.
---
Innovating the restaurant industry
Fast, reliable, and efficient. The soooshi food delivery system is a new and innovative way to operating a restaurant that helps workers provide better service and keeps customers coming back. Streamline your restaurant's workflow and serve more customers using an express delivery line!
---
---